9winz Anti-Fraud
The administration of 9Winz website reminds players to follow company rules and Indian laws when playing. As a licensed brand, we take a tough stance against any kind of fraud. Cases classified by security as money laundering or fraud are immediately handed over to law enforcement along with the personal details of the offender. Remember that fraud is a violation of the law and can lead to administrative and criminal liability.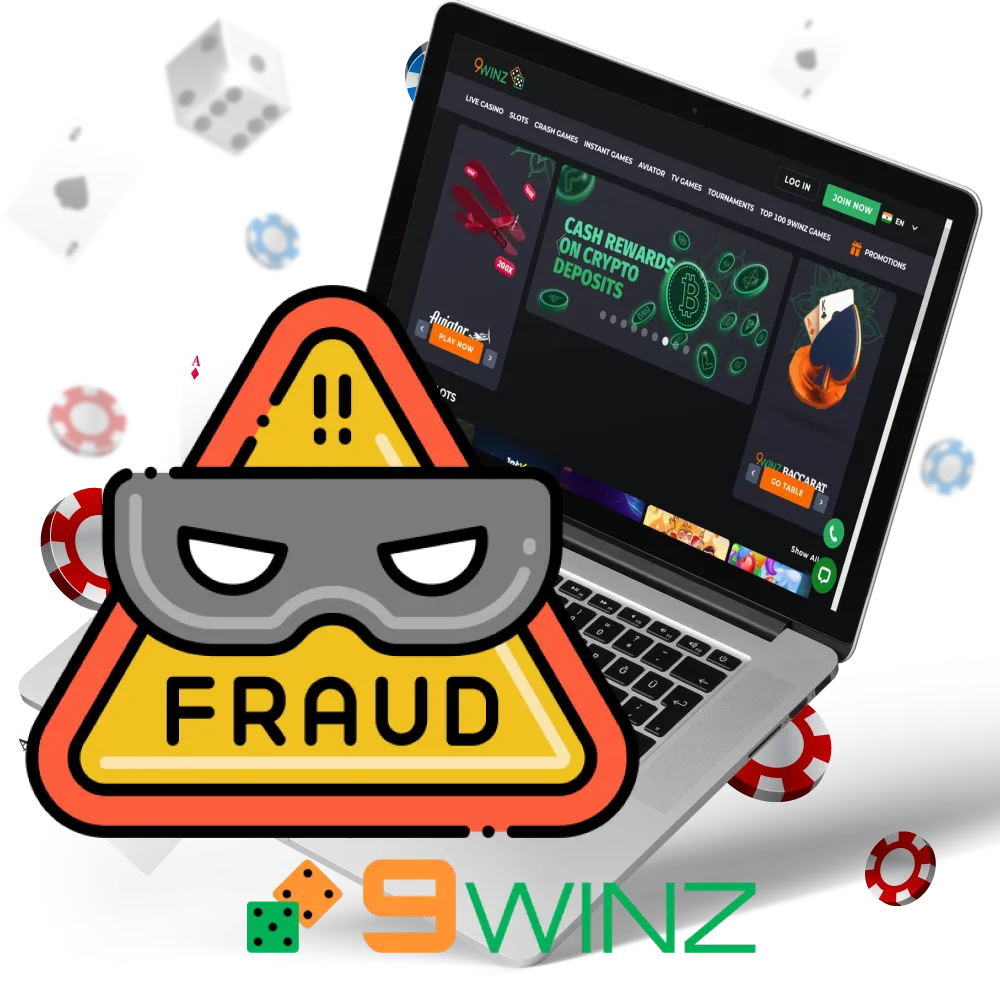 How to Prevent Fraud?
To combat fraud and minimize money laundering, the official website and 9Winz apk have several rules:
At any time, the security service can initiate a verification procedure if they suspect a player of violating the rules or fraud;
When playing, each user's behavior is evaluated and analyzed by automated algorithms. Suspicious actions can lead to a manual check;
Only users over the age of 18 are allowed to play for money on 9winz. Minors cannot create an account or make deposits;
At the deposit and withdrawal of funds allowed to use only those electronic wallets and bank accounts that are registered to the owner of the account;
Players can create no more than one account. Attempting to re-register will inevitably lead to the blocking of all user accounts;
At 9winz there are limits on the maximum and minimum deposits and withdrawals. These restrictions are individual for each payment system.
Violation of any of these rules can lead to temporary or permanent blocking of the user's account. If you suspect any player of fraud, you can report it to support via email or online chat.