9winz Privacy Policy
This page presents the 9winz reviews privacy policy, a document that describes the purposes and methods of collecting, storing and protecting users' personal data. When you 9Winz create an account on the official website, you confirm that you have read this document and accept all of its rules. Failure to comply with the privacy policy will result in the inability to create an account.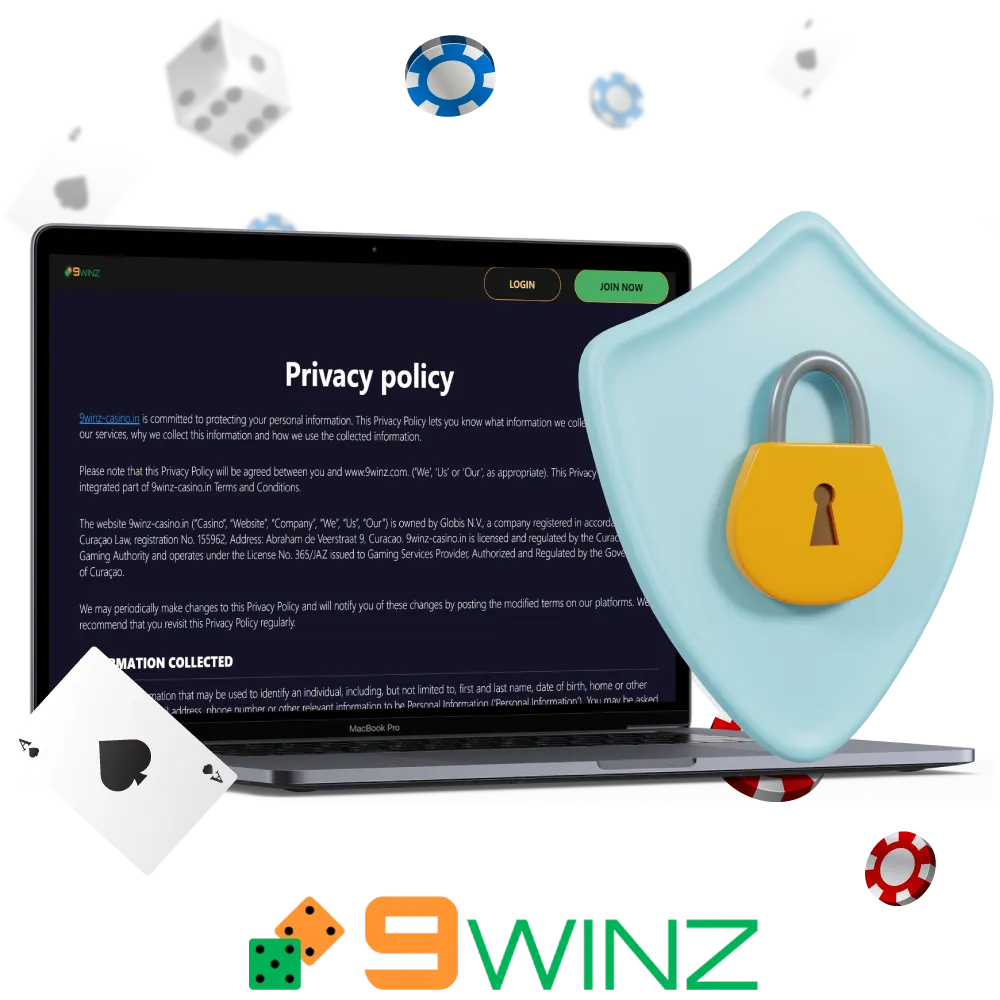 About 9winz Privacy Policy
As 9winz is a licensed casino and operates in accordance with Indian and international laws, the company is obliged to collect personal data of users. Such data is considered to be any information of a personal nature. It allows identifying a player as a unique person. For example, by name, date of birth, phone number and other data.
Some of the information you start to give us automatically when you visit the site. Cookies are exchanged. As a result, we receive information about your device, its model, operating system, IP-address, Internet service provider, etc. Further, when you register, verify your account, fill out a personal profile, withdrawal to your account balance, wagering bonuses and communicate with customer support, you voluntarily provide us with additional information about yourself. All of this data is used in accordance with the 9winz privacy policy and its main purposes:
Compliance with national and international law;
Confirmation of compliance with company rules by users;
Creating new features and game features on the site;
Study of the target audience and its needs;
Adding new, more attractive bonuses and promotions;
Improving the effectiveness of advertising and marketing activities.
When you give us personal information, you can be assured that it is safe and secure. According to our privacy policy 9winz cannot pass on personal information about users to third parties unless required by law. For example, if a player is suspected of cheating. Also, we may use some data to create promotional or news material, if you have won the jackpot or achieved a significant achievement. Otherwise, it is not possible to share this information and make it publicly available.
Several security protocols, such as HTTPS and SSL, provide protection against hacking and leakage. In addition, we subject all information to several encryption steps. This significantly reduces the risk of data falling into the hands of intruders.
If you want to refuse to provide personal data to 9winz, you can inform the customer service. If you do so, you will not be able to continue playing the game.